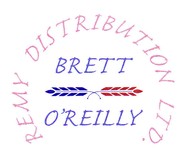 Van Sales


At Remy Distribution Limited we pride ourselves with the quality of our customer service. All our ice-cream products are transported in freezer vans which holds temperatures consistently between -32 and -40 degree celcius.
The livery on our vans has been expertly designed and supplied by Universal Graphics, an Irish based company in Emyvale, Co. Monaghan.

Senior Graphic Designer, Niamh Rafferty explains:

"Universal Graphics are specialist suppliers to the advertising and marketing industry,
offering a wide range of traditional and new media solutions. We're the dominant player
in the area of fleet branding - anything from simple panel prints and signwriting up to
cutting edge reflective solid truck sides that are a walking billboard for your company ."